THE CHURCH OF "SANT'ALFIO E FRATELLI"
The church, example of the Sicilian-Norman architecture, is located in "Sant'Alfio e fratelli" square; from there you can admire wonderful sight spacing from the Fitalia Valley, the mountains and the "Fragalà" hermitage. Its construction dates back to1607 but it has been recently restored.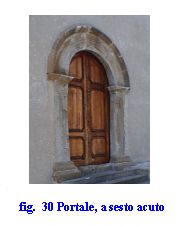 The façade
The main façade, sober and elegant, is adorned with a modest geometric portal, this is engraved with three figures representing the brothers and martyrs Alfio, Filadelfio and Cirino, to whom the church is consecrated. The ornamental works and the date 1607 refer to the old renewal of the church.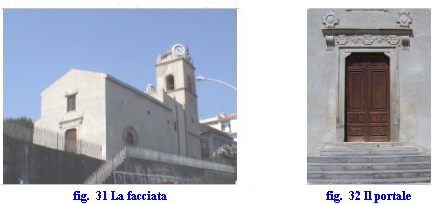 Interior
Looking at the architecture of the interior of the church, its solid structure, the truss roof, the side-chapel, the high altar in the apse, with the painting portraying the martyrdom of the three Brothers, it is evident that the sobriety of the church perfectly suites its grace.
Historical notes
Venerated in the past, the church was closed in 1886 according to a national law, than it went through a period of abandon, till it was reopened thanks to rev. Alfio Machì, who prevented its further degradation, even ordering an appropriate restoration.
The devotion of the citizens for the three Martyrs dates back to 1387, when their relics were found.
According to an old tradition, these relics have been taken to Mirto by Tecla da Lentini, and there buried for a long time, and then they have been transferred to San Fratello, where they have been finally recovered. The three Christian Martyrs are celebrated, following an antique tradition, on the 10th of May, the day of their martyrdom.