Wooden case dedicated to Santa Tecla
Entering the church from the main portal, the eye is attracted by the high altar.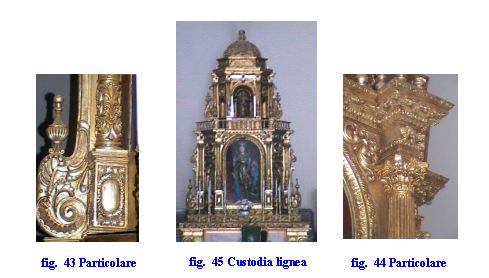 Experts in art consider the altar a valuable work; Filadelfio Allò, a good and skilful carver from Mirto, made it. It was completed in 1742, the year when patron Santa Tecla was definitely taken to the little church, today not fit to use, dedicated to Her.