"SAN NICOLA"'S CHURCH

The church of "San Nicola dei Greci" overlooks the rectangular square Vittorio Emanele; at the moment the church is closed for restoration works.

***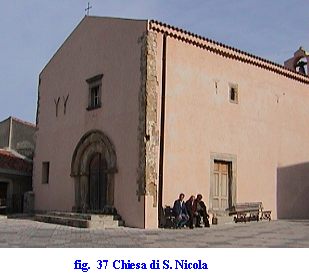 The construction of the church goes back to the period dominated by Federico II, since the date 1228 (or 1238) is engraved on the valuable gothic portal.
***
The church, erected by the Byzantines during their domination (that is way it is called "dei Greci"-the Greeks), houses in the chapel, the statue of the Crucified (called of S. Nicola), made by the famous sculptor " fra Umile da Petralia" (16th century).
***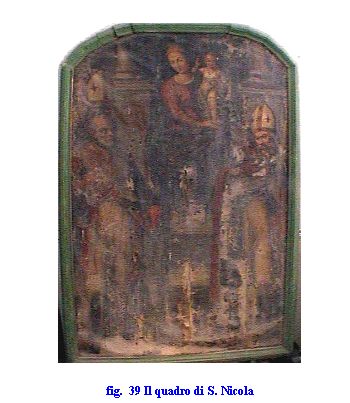 On the left, over the altar, in the mentioned chapel, there is the painting portraying S. Nicola, the oldest painting existing in Mirto, made by painter Gaspare Camarda in 1597.
Actually the work is in the Mother Church, waiting for a necessary restoration.