THE VIRGIN OF THE ROSARY'S CHURCH
Continuing on via Umberto I°, the eye is attracted by the Church of the Virgin of the Rosary, one of the oldest churches in the town, dedicated to St. Sebastian and, after the Lepanto victory, to the Virgin of the Rosary.
The building, with one nave, is in Romanic style.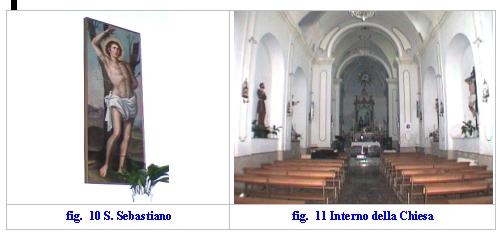 No news about the date of its construction, anyway it is proved that it existed before the 16th century, and that it belonged to the St.Sebastiano congregation, which delivered it to the Dominican order.
Restored in 1772 and in 1774, the church is today entrusted to the nuns.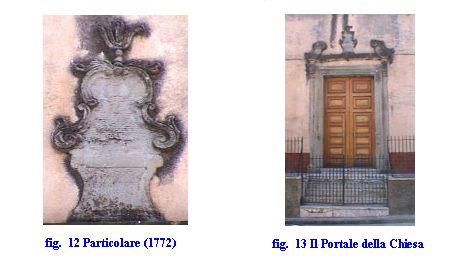 The campanile
A believer in1825 financed the building of the campanile, attached to the church.